DEAR NIMC ALLY,
Have you ever been on tour as a musician? Ever wonder what it's like?
I want to share an "insider's" point of view of this past tour which took place during the "Polar Vortex" in January and February 2019.
It was the coldest tour I've been on in 25 years. During the Saskatoon stop, the mercury plunged so low that the temperature was reported by meteorologists as being officially "colder than the surface of Mars".
I'm not kidding.
At some point during the tour, each of our five buses broke down. At one point, two of them were stuck on the Coquihalla Highway while traversing the Rocky Mountains. We needed tow truck assistance just to make it through.
Now, the show must go on – and it did! It was going to take more than some extremely cold weather to keep our amazingly hard working and talented crew off the road, but it got me thinking.
It's inspiring to see what happens when a group of committed people work together towards a worthwhile goal.
Each day, thanks to our partnership with MNP, I had the opportunity to share the realities of Human Trafficking in Canada and accounts of what we're collectively doing about it. It was emotional for me to watch as the people I came in contact with absorbed the information, internalized it, sometimes wiped away tears, and then, like you, asked the all important question:
"How can I help?"
A new #NotInMyCity promotional video was aired across the country reaching approximately 58,000 individuals, beginning the process of making more people aware of one of the fastest growing crimes in Canada.
I'm also thankful for the help #NotInMyCity received from the other artists participating in "The Journey Tour". The Hunter Brothers, Jess Moskaluke, and High Valley all proudly displayed their support by wearing our yellow rose, and by amplifying our movement through social media.
Thank you for your continued support of #NotInMyCity. We are growing across the entire country thanks in no small part to your support. In only 2 years you've helped take #NotInMyCity from ground zero to a national movement.
We are engaging communities across Canada as we collectively stand together and say: Not here, not anywhere, #NotInMyCity.
This is what happens when a group of committed people work together towards a worthwhile goal. Here's to a future without Human Trafficking.
Paul Brandt
WE'VE BEEN ON QUITE A JOURNEY
After 21 Canadian cities, 2,000 yellow roses, 58,000 concert fans and 25 million social media impressions, #NotInMyCity is home from The Journey Tour and wanted to share highlights of how we helped share our message from coast to coast.
#NOTINMYCITY JOURNEY TOUR HIGHLIGHTS
WE HAD VIP STATUS
Yellow rose decals and info cards were given out to close to 2,000 VIP guests to increase education and awareness for #NotInMyCity across 21 cities.
WE WERE ON THE ROAD
Longtime supporter Paul Brandt Trucking drove their three semi-trucks across Canada with the yellow rose proudly displayed.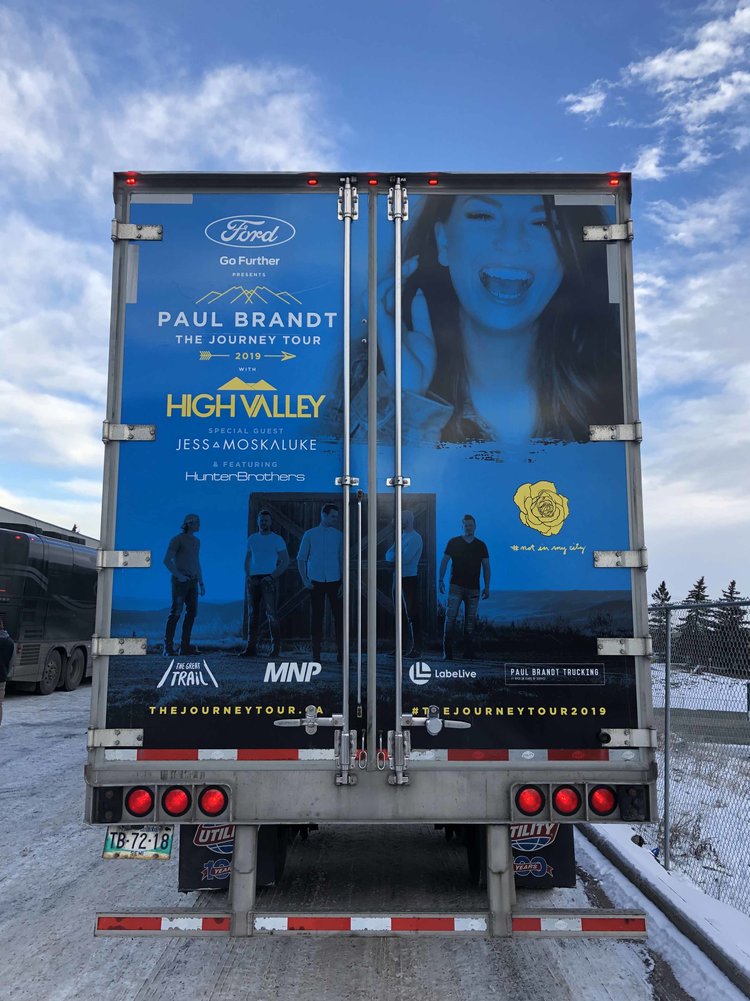 WE WERE ON STAGE, TOO!
Paul Brandt wore a yellow #NotInMyCity guitar strap at every stop of the tour, and his bandmates, supporting artist Jess Moskaluke and High Valley's Curtis Rempel, wore the yellow rose as Allies.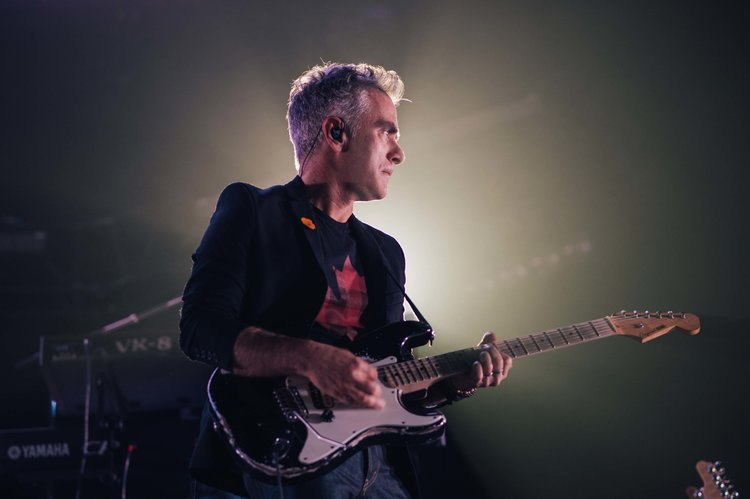 A VIDEO WAS CREATED IN COLLABORATION WITH #NOTINMYCITY TO ENCOURAGE FANS TO BECOME ALLIES, AND WAS PLAYED AT EACH CONCERT.
WE WENT GLOBAL
On February 7th, The Journey Tour joined the global "End It Movement" by having Paul Brandt and the tour crew wear a Red "X' and the yellow rose as Allies against trafficking
WE WERE TELEVISED
In Oshawa, #NotInMyCity founder Paul Brandt connected with Global News and Durham Regional Police Service's Human Trafficking Unit to discuss trafficking in Canada. It is estimated that the story reached 5 million people.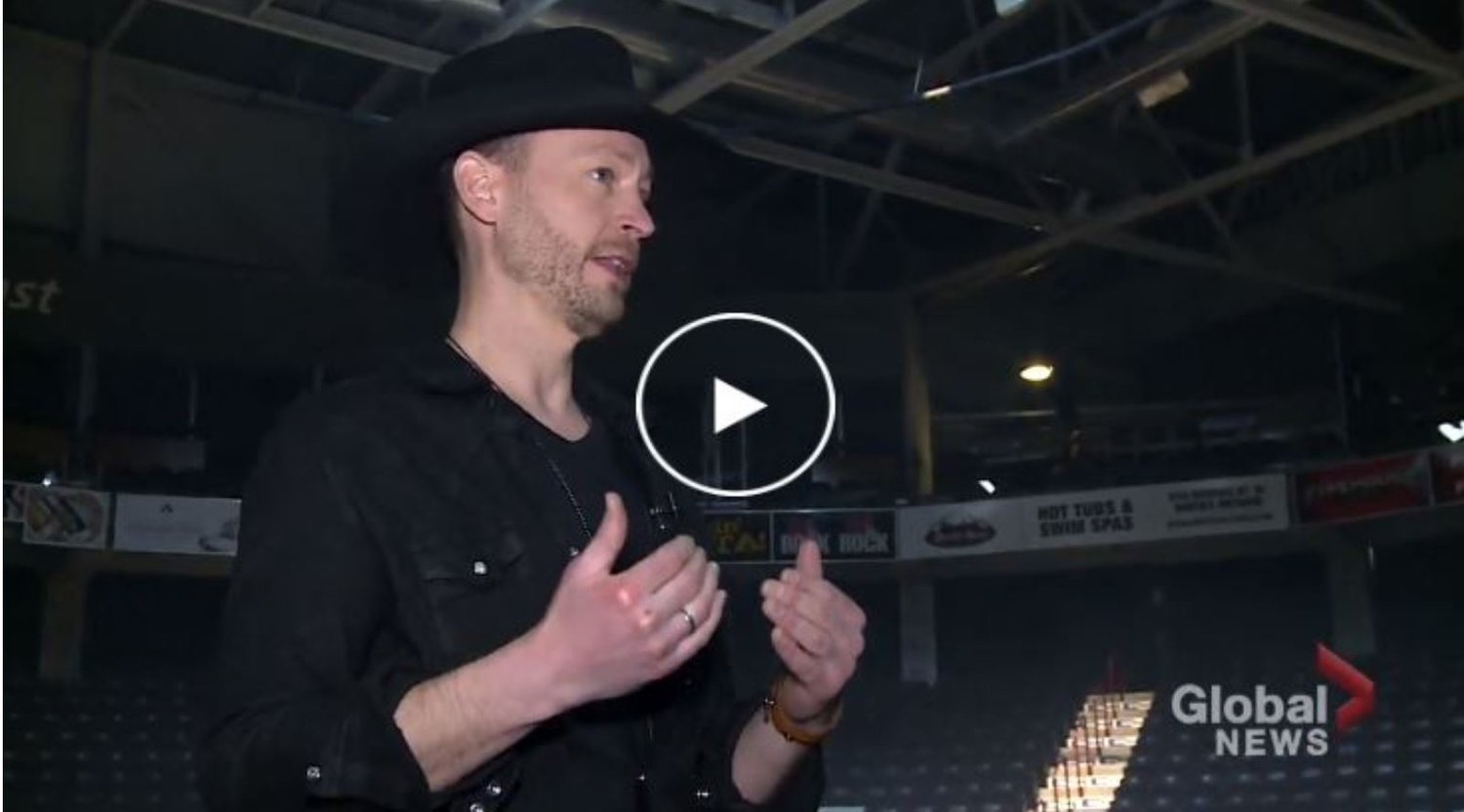 WE WENT VIRAL
During the Journey Tour, posts using the hashtag #NotInMyCity gained 1.26 million total impressions on Twitter.
WE CONNECTED WITH NEW ALLIES
Connecting with fans and seeing them embrace our movement made The Journey Tour even more meaningful.
WE HAVE YOU TO THANK
Our movement continues to grow due to the support we have received from day one. We have a lot more to share in the coming months as other initiatives continue to take flight. Thank you for being an Ally, and saying with us, Not here, Not anywhere. #NotInMyCity.
AN UPDATE FROM BONNIE JOHNSTON:
#NOTINMYCITY OPERATIONS
Over the past few months, we've been using our four strategic directions to address needs and opportunities for growth. Our High Risk Youth Working Group has prioritized the need to develop a Collaborative Community Outreach Model, to ensure youth do not fall between the cracks. This direction was based on consultation with providers in the community and interviews with youth who have been the users of services. They provided their personal perspective on what helped them, what did not and what they felt they needed to support their recovery.
We have also organized a gathering of key stakeholders in Edmonton involved with the work of Exploitation/Trafficking to be held this month. This gathering will help us explore opportunities for working together and leveraging our strengths to address the issue of Child and Youth Sexual Exploitation and Sex Trafficking in our province.
In May, #NotInMyCity and the Calgary Police Service will co-host a Police Training Day bringing in experts Detective Dominic Monchamp from the Montreal Police Service and RCMP Corporal David Lane from Halifax. Invites will be extended to police services within Alberta, the RCMP, Canada Border Services, ICE, First Nations Policing, and others.
To continue our community awareness and action, we are working with key stakeholders and experts to develop awareness and education packages with consistent language and messaging that are specifically designed for use by front line providers including Health Care, EMS, Mental Health, Educators, Child Protection, youth and parents.
We are excited to move forward with these strategies as we continue to raise awareness, and address this issue with a sense of urgency, collaboration and purpose.
Bonnie Johnston
Director of Operations